Great technology is the foundation of what we do.
Risk Assessment Group's high-tech customized solution is built and managed by professionals with decades of experience in the background screening industry.
Our system was designed with input from our clients, and we continue to make updates based on your needs. We listen to our clients and offer personalized solutions quickly and efficiently. All you have to do is ask.
We are flexible and can quickly customize our solutions to your needs.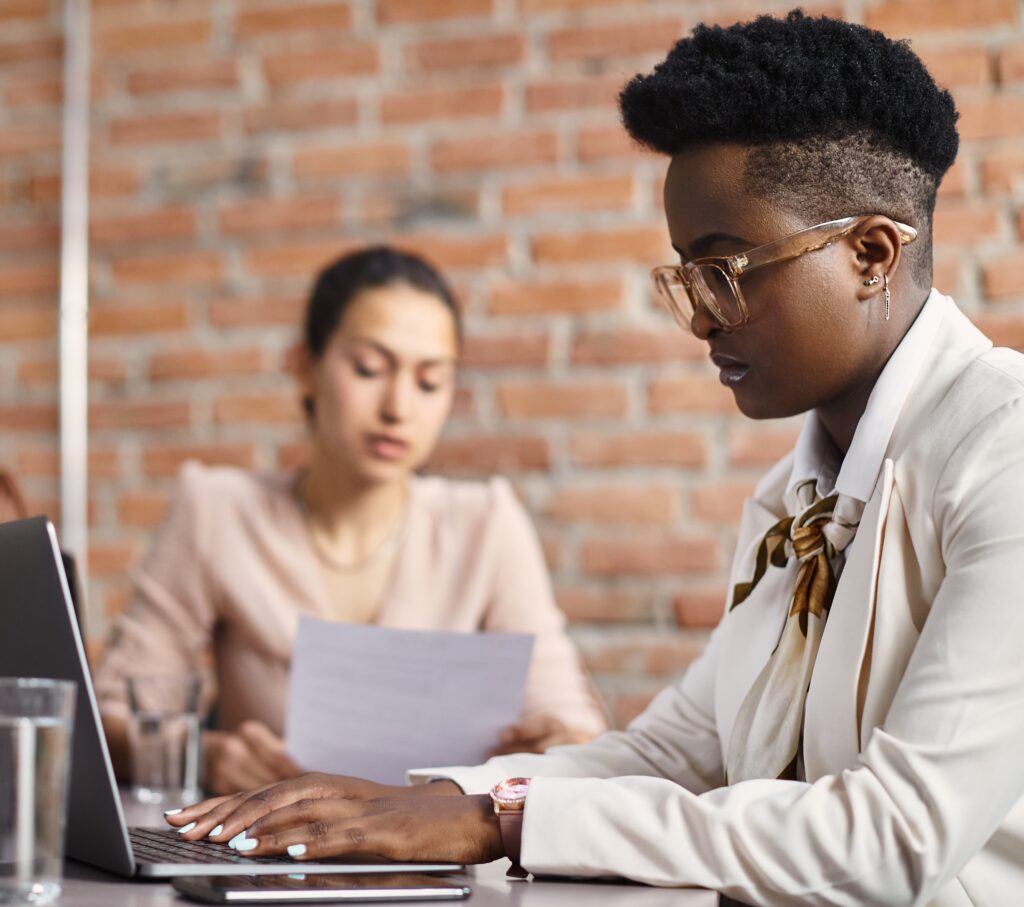 ExpressApp: Electronic Authorization Auto Entry / Candidate Initiated Background Checks
Internally we call it ExpressApp – for you it's the paperless option for collecting background authorization forms. When candidates complete the forms that action will auto convert in to a background check. Just provide a name and email address and we'll take care of the rest.
Express App allows you to easily send background screening authorization forms directly to candidates. This service is complimentary to all clients, who may choose to use one or both features:
• Online employment application management
The ExpressApp functionality is two fold. It can also be used to create online job applications, which can be posted to job search sites or even on your own web pages. Clients can customize each application to include only the job requirements needed.
ExpressApp integrates with all HRIS systems. Don't see the partner you are looking for? Just ask! Our experienced developers can integrate with any HRIS on the market.
Adverse Action 
"One-Click" Solution
Risk Assessment Group makes it easy for you to adhere to the federally mandated Adverse Action procedures.
Our two-step process notifies applicants when they do not meet the hiring criteria of your company. We offer a "One- Click" solution that takes care of this process for you. All correspondence is attached to the completed order with compliant and up-to-date forms, customized to the local and state regulations that affect your organization.  a click of a button, send out pre-adverse action and adverse action forms that we provide, already customized and compliant with local regulations.
Adjudication (Always free & included)
Our system has a built in Adjudication management tool. It uses the Pass/Fail/Provisional headers and comes complete with email notifications and automatic adverse action for fails. Just provide us with your adjudication guidelines and we'll do the rest.
This is where we shine. 
Our commitment to customer service, and understanding your company culture ensures that we represent you seamlessly. We take the time to know and understand every aspect of your expectations.
Customizable Management Reports
Quick and custom reports make it easy to access statistics on overall costs, fees, performance, and more. It's even broken down by user and department. Need a custom report? Let us know and we'll build it for you.
Data & Analytics
Dynamic Matrix
Custom Fields
Your company receives an unlimited number of users, with customized access/restrictions.
Manage Data
Our system manages all of your background authorization forms in a meaningful way that allows you to track and rank each applicant. You can even use custom URLs to collect and store candidate authorization forms. Fast, easy, paperless.
Integrations
Be secure in the knowledge that you are compliant with all current laws as our proprietary, encrypted technology connects to leading HRIS. The process is seamless as we integrate directly with onboarding and applicant tracking technology providers.
Need an enterprise solution? We have that too.
Unlimited Users with Customized Access 
Our system was built on the recommendations of HR people, just like you. We listened to our customers, which is why Global Account users can change user status, restrict views, edit, and do just about anything you could think of with the click of a button.
But what's really great is that if you think of something that we haven't and would like to see it as an option, just ask. We can customize our system on the fly because we're that dedicated to making sure that you have a great user experience.
Customizable Adjudication Services 
Our system is built to use your company adjudication guidelines and deliver flawless Pass/Fail/Provisional result headers. Adjudication is customizable so making changes to fit the changing needs of your program is no problem. Let's work together to figure it out.
Quarterly Audit Reports, Online or On Site
Have you ever head of a background screening company calling you every quarter to review their own performance? Well now you have!
Did you ever think that a background screening company would volunteer to do a cost review four times a year?  Well now you can!
We take service very, very seriously and we're confident you will be impressed. We want to get to know you, and performance audits give us the opportunity to demonstrate our commitment to your support.
The process is highly transparent, as we review performance data with you on a regular basis. You'll always receive the best plan when your needs change. 
Industry Experts & Technical Support
Our technical support is located at our national headquarters in metro Phoenix, Arizona. 
Not only will your questions get a response within a guaranteed 2 hour timeframe, answers will come from an industry expert with FCRA advanced training and regularly scheduled professional development.